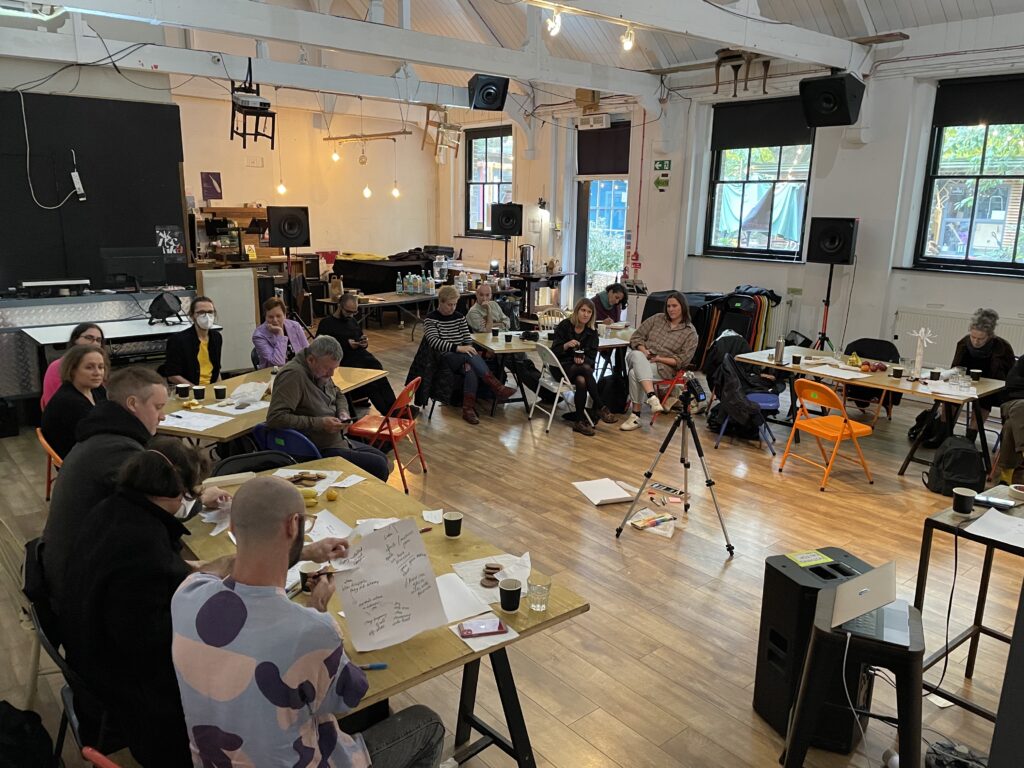 The second iteration of Designing a Sonic Planet took place on Saturday 22 October at IKLECTIK in London. Once again, we brought together a group of researchers, artists, students, scientists and people who are invested in contemporary global challenges and interested in thinking through the sonic. They were invited to workshop a sense of what we are facing, and to design, generate, discuss and propose, potential solutions (or at least pathways to solutions) and the conditions needed to make those solutions possible.
The core LxDII team (Salomé Voegelin, Mark Peter Wright, Anna Barney,  Julian Weaver, Timothy Smith) were joined by invited participants: Stephan Barrett, Richard Bentley, Catherine Clover, Lisa Hall, Sasha Engelmann, Indira Lemouchi, Samuel Hertz, Khaled Kaddal, Hannah Kemp-Welch, Kevin Logan, Nisrine Mansour, Laura Mitchison, Nicol Parkinson, Irene Revell, and Susan Schuppli. We formed smaller groups to have discussions, draw, walk, eat, drink, and think through the entangled problems facing the planet and its inhabitants.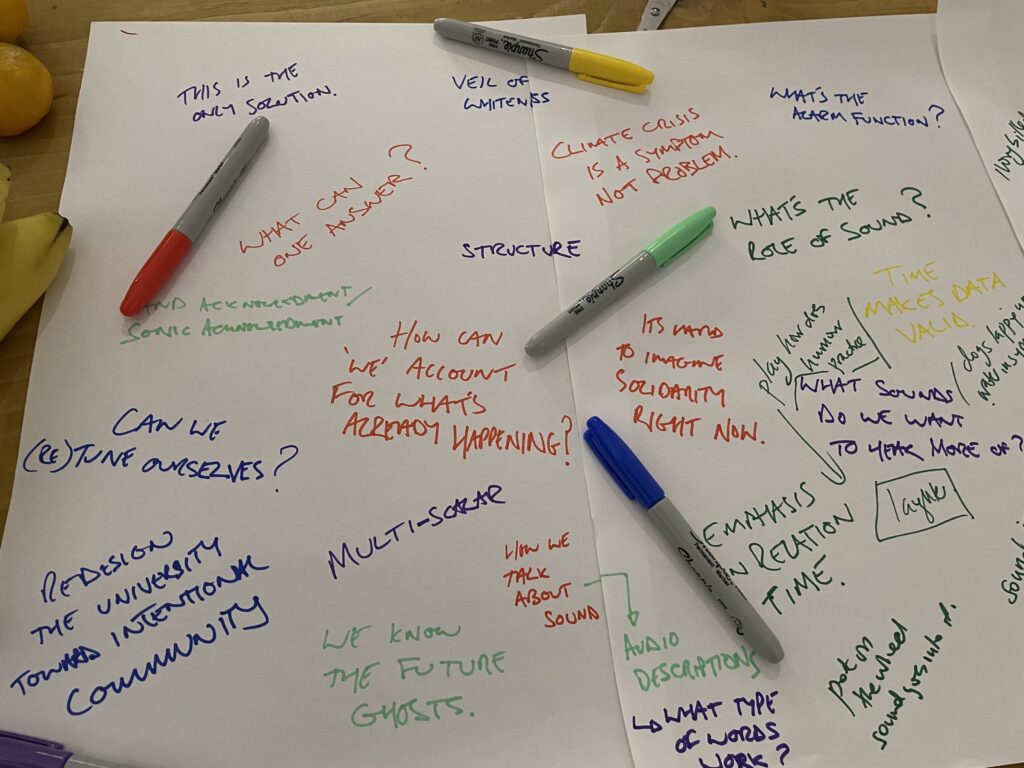 As with the first workshop in Berlin, the notion of 'design' once again came under scrutiny and it was also suggested that the focus should be on a 'multi-sensory' planet, rather than just the sonic. Other recurring themes that came out of the group presentations and subsequent discussions, raised feelings and emotions associated with thinking about the climate crisis, the inter-related public health crisis, and what action (individual and/or collective) we can take to remedy these intertwined problems.
Early discussions focused on the feeling of shame; whether that be shame associated with a religious upbringing or an effect of the media-generated myth that the climate crisis can be solved through individual action. This sparked a fascinating debate around the difference between shame and guilt, and how we as individuals might be able to gain a greater sense of agency and be more empowered, despite or because of those feelings.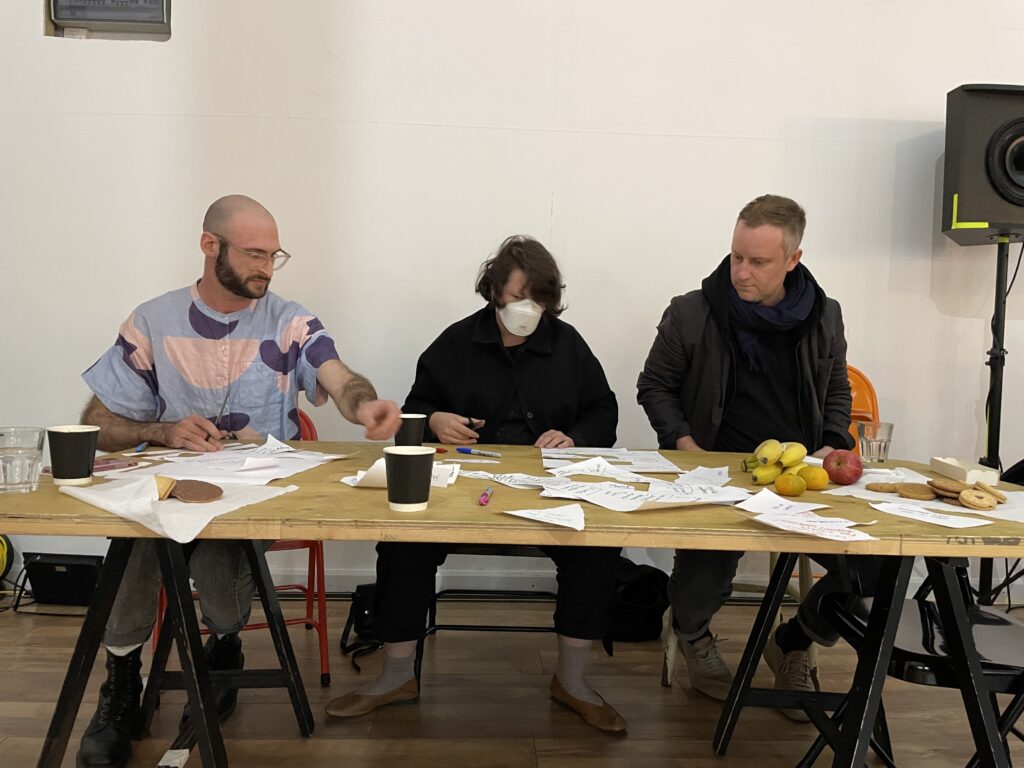 The discussion then turned to grief and mourning.  Some suggested that this indicated an acceptance that nothing could be done and that climate change was irreversible. But others argued that through the process of grieving and mourning, one might push through and begin to imagine new and viable solutions.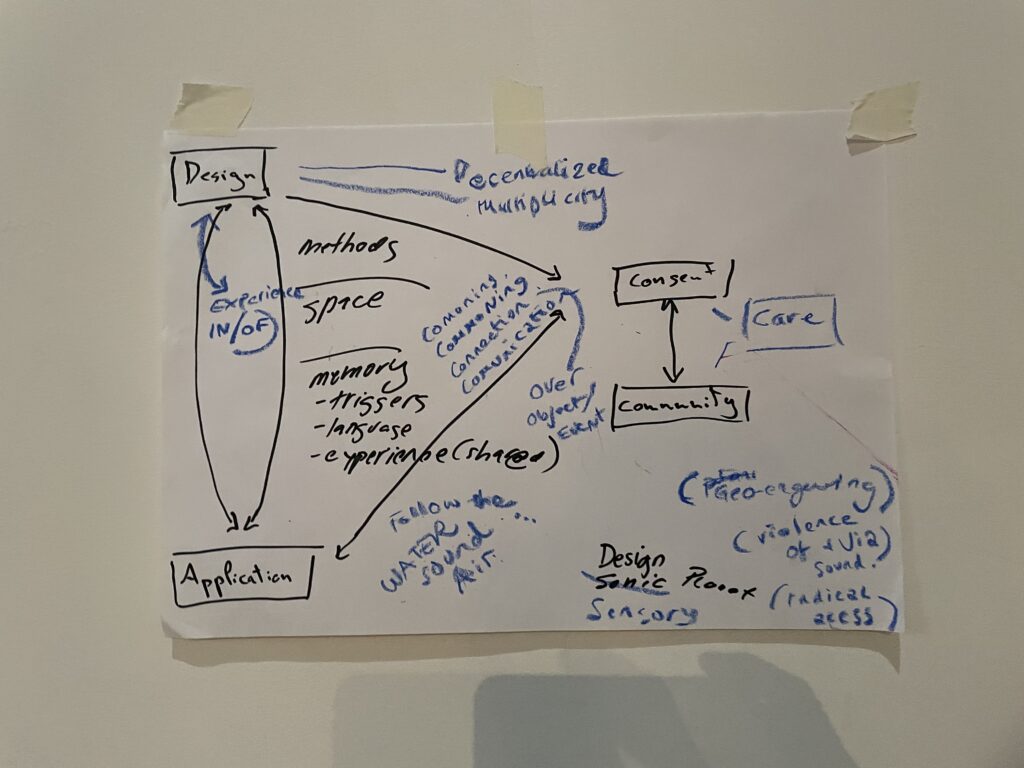 A huge thanks to all our participants for contributing to a wonderful day, and also to Eduard and Isa at IKLECTIK for hosting us.