Listening Across Disciplines is a network project that brings together artists, musicians, scientists, technologists and social scientists as well as scholars and practitioners from the humanities, to work across disciplinary boundaries on the recently emerging focus on sound and listening.
Participate
Salomé Voegelin and Anna Barney would like to warmly invite you to engage in our monthly changing questions around listening.
Your answers will be collected by the project team, and will be vital in giving us insights into how you listen, and how you interpret what you hear.
This in turn will allow us to understand and evaluate listening in relation to knowledge, communication and how we live.
What are you Listening for?
The aim of this network is to initiate an exchange that draws together auditory research initiatives and methods from across the disciplines to advance their status and use, and to generate a space where culture and science can collide to generate new knowledge and create innovative modes of knowledge production that bring value within and between the disciplines, and ultimately to a general public.
The project has been awarded an AHRC grant and is run by Dr. Salomé Voegelin (PI), Reader in Sound Arts at the London College of Communication, UAL, and Co-I Dr. Anna Barney, Professor in Biomedical Acoustic Engineering at Southampton University.
Listening to Language, Culture and Artefacts, the third network event, will take place at London College of Communication on the 15-16 December 2016.
The focus of the meeting is on speech and language, technology, museology and curation. This particular emphasis produces a cross disciplinary listening with the aim to understand technology, music, museology and curation through a sonic sensibility: augmenting and adding to the visual conventions and interpretations that dominate the field; and to debate data and the sonority of speech and language to explore how new knowledge might be created, applied and communicated through sound. Read more.
Participants' Work & Research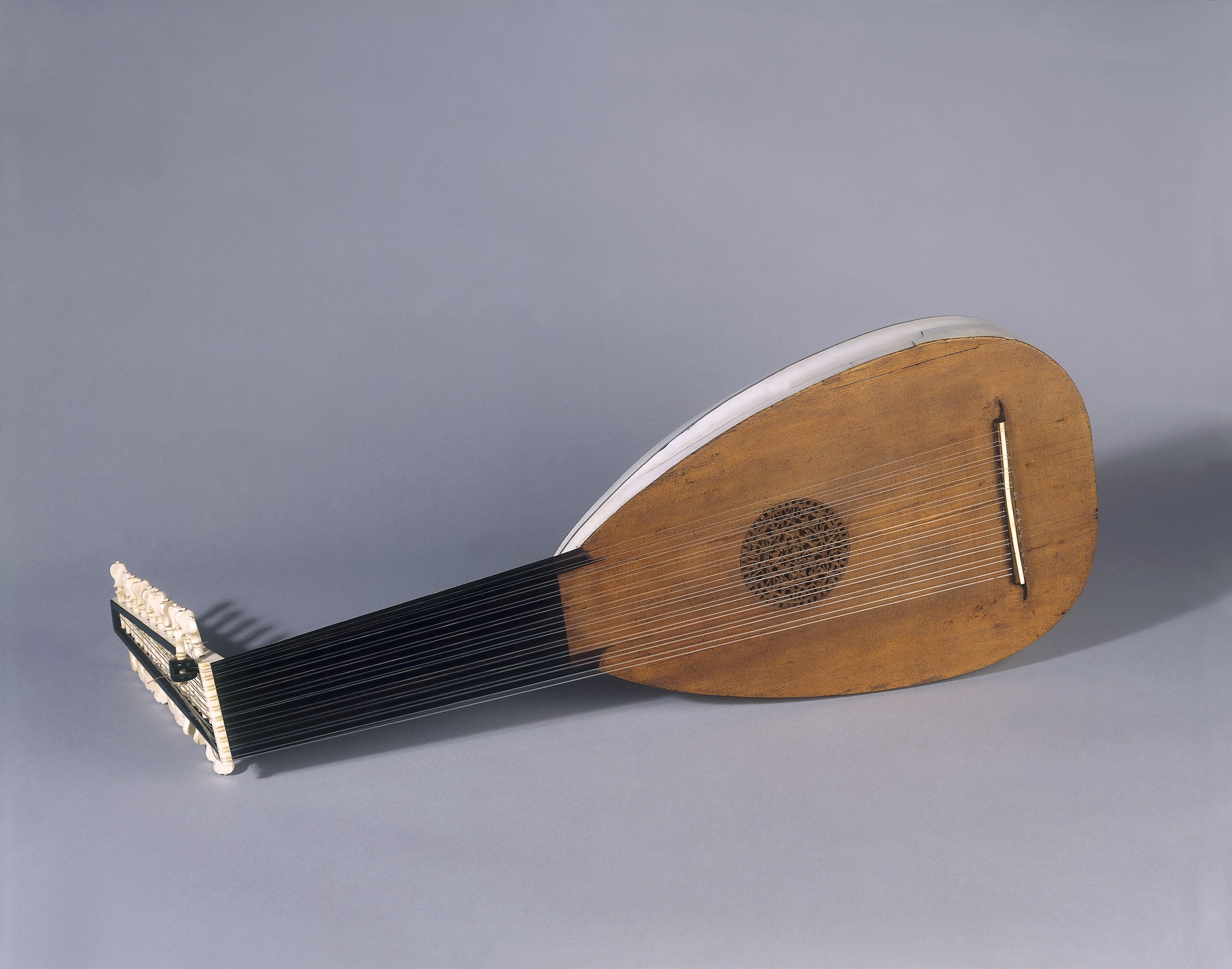 This lute was made in about 1630 and shows little sign of alteration, which makes it much prized by musicologists and luthiers. Although its provenance remains unknown, it is more likely to have served as an artist's prop rather than a professional musician's instrument after the early 1800s. Image provided by Joanna Norman.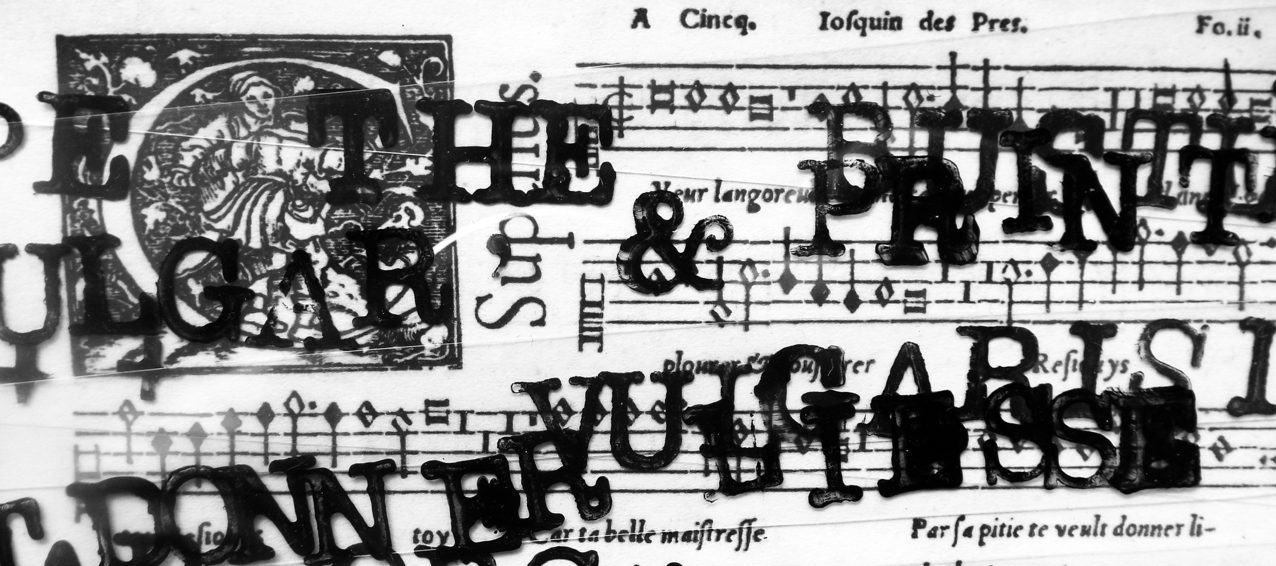 This image is a reproduction of an excerpt from Josquin des Prez's 'Cueur langoreulx', printed by Tielman Susato in Antwerp in 1545, overlaid with handprinted acetates. It forms part of James Wilkes's ongoing project to rewrite Josquin's chansons.
eXperimental electronics is a series of events that take place monthly in London, and occasionally abroad, curated by Laura P. Gracia. In Cafe Oto, 07/09/2016, the audiences could enjoy the work of Pablo Padilla (on the screen), a video created to be listened to. Pablo has specialised in the field of sensory distortion, creating new environments in pre-existing places by disfiguring them. He explores the spatial side of sound, and its interaction with visual and tactile feedback, creating a whole sensual scene.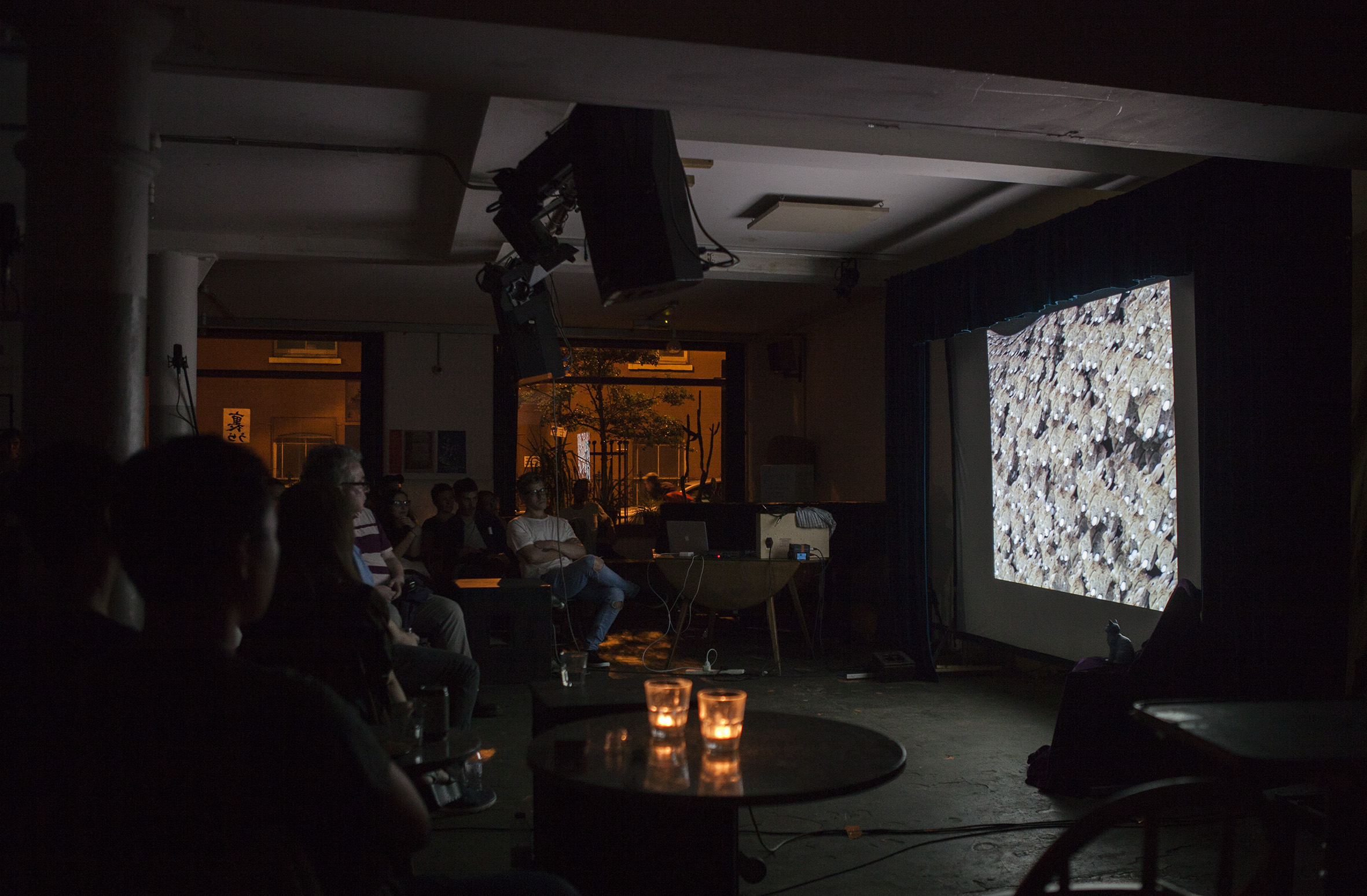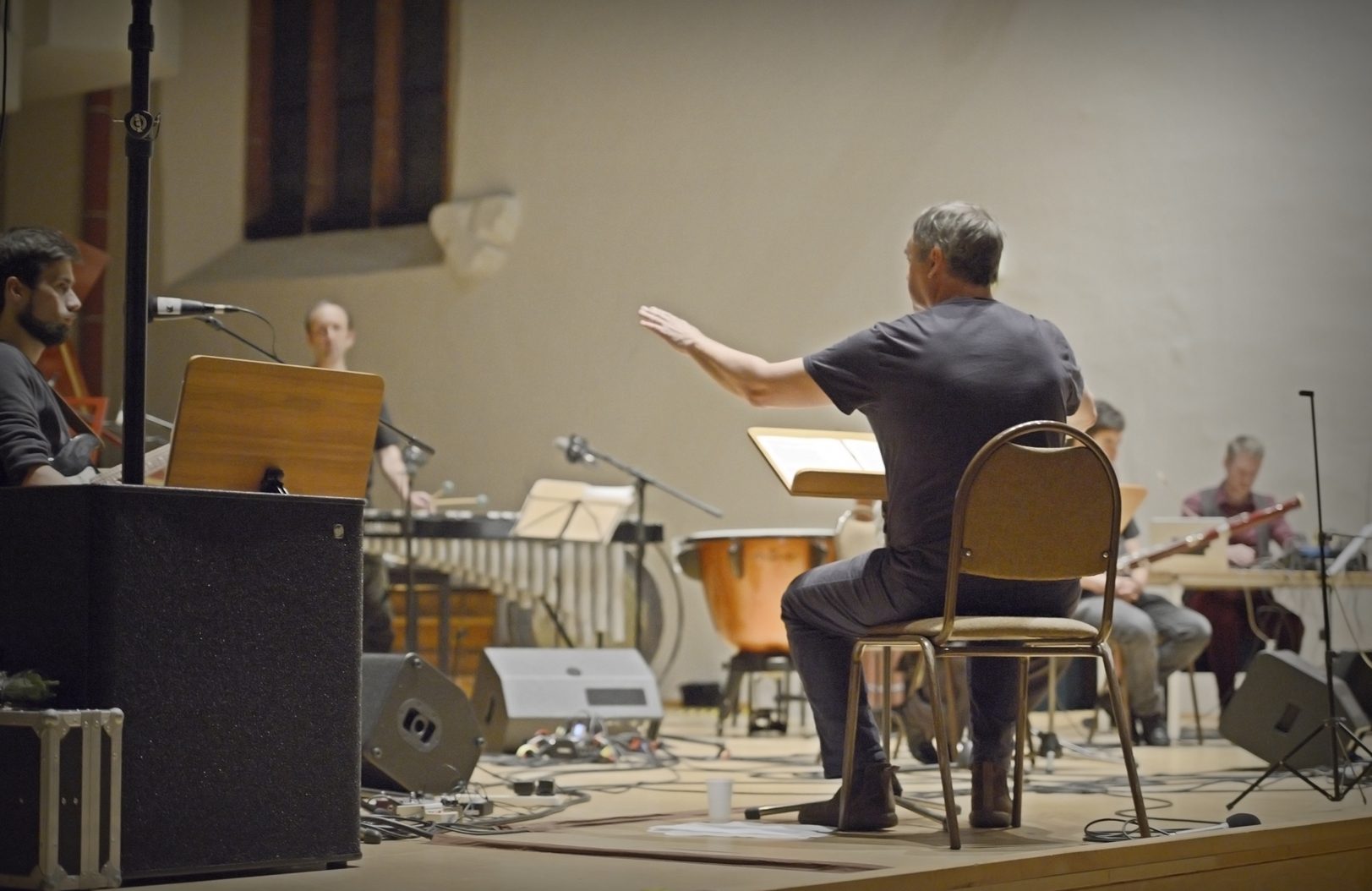 In October 2016 Ed Baxter directed a performance of Larry Shipping in The Abbey and Saaleaue at Planena by the Resonance Radio Orchestra at Radio Revolten, Halle, Germany. "I had intended to perform myself but language difficulties (working with a German actress, Marie Anne Fliegel) meant it made more sense for me to wave my arms about instead. The direction was simplicity itself: play/don't play, louder/quieter. This meant that I didn't really take part, but at least I got to concentrate and to listen. That proved quite important in retrospect as both the recording and broadcast of the work in question were inadequate - and have since disappeared, falling into the divine cogwheel."